Service
We provide telephone interpreters and interpreters over Skype.No travel & accommodation costs charged, pay per minutes billing, access to over 180 languages and dialects, Access any interpreter via telephone line or Skype, we also have tools which can record & transcribe your call upon request!
Read more...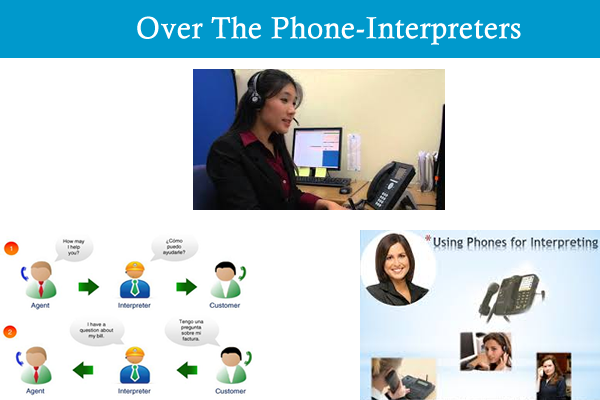 Telephone interprets and Interpreters over Skype in South Africa
Interpreters Over Skype;We are now able to offer interpreting via Skype, with the advance in technology over the last few years, you can now request any of our interpreters to help you connecting with any of your client or friends who speaks in another language. With this service, No Traveling & accommodations costs charged, You only pay for the time requested and you can connect to your clients or friends wherever they are and our interpreter. Charged in a similar way to face-to-face interpreting excluding the mentioned costs, you can book an interpreter via Skype at any time of the day or night with suitable prior arrangement. How to Request Our Interpreter over Skype It's so easy! 1. Click on Request an interpreter over Skype below, specify the interpreter you are looking for & the time you need him/her for your service One of our administrator will revert back to you with all details and connect you with your desired interpreter as per your request. [maxbutton id="49"] Due to the demanding and vital nature of the work our clients undertake and the urgency our business partners need to access Language Interpreters in both local and Foreign Languages, Mzansi Communication understands the need of providing interpreters at very short notice and therefore has introduced our Instant Telephone Interpreting Service, which offers: Access to an interpreter on telephone in under 60 seconds Access to over 180 Languages & dialects (Click here to View these Languages) Per minutes billing Access via a telephone line No travel & Accommodation costs charged We have tools which can record and transcribe your telephone call upon request Provide uninterrupted telephone interpretation service on a 24hr/7days a week & 365 days a year basis customer service. Interpreters Over The phone; Telephone interpreting, with our Telephone interpreting Service, we can now connect two individuals or more who do not speak a common language to a desired interpreter via a telephone. We provide instant access to an interpreter in more than 180 languages, our telephone interpreting service is easy, very fast and totally affordable. The service is available 24/7, 7 days a week, 365 days a year, no matter what time zone, time of day or day of the week it is. All our interpreters are qualified, experienced mother tongue interpreters, fully vetted - and totally used to the phone format. You can talk for as long or as short as you like and you only pay for the time you use the service, right down to the second. Other than our Face to face or in-person interpreting services in which one of our interpreter will have to be available on site, you can now book and access any interpreter via telephone, You can now solve any matter that involve language barriers and serve your clients better and much more If you who wish to speak to each other but do not share a common language, whether you are next to each other or in the same location nor far from each other, we can connect you together with the interpreter on a the same call. Inquire today, Click on the link below and we will be grateful to be of service to your Telephone Interpreters request. [maxbutton id="50"] How Does telephone Interpreting work? When a non-English speaking Client calls you or at your office When a non-English Speaking client visits your office for inquiries or consultations! When you want to speak to a non-English Speaking client at a far distance. When you need an interpreter in the above instances, we're only a phone call away! Just dial our number, speak to a dedicated consultant and within seconds, a highly qualified interpreter will come on the line and help you communicate with the non-English Speaker. Email us at: [email protected] or calls us at 012 753 3204 for inquiries How Do I get Started. For Pre-booked phone interpreting & Video Interpreting Services! Clients need to pre-book our phone & Video Interpreting Service in advance for a scheduled appointment, consultation or interview! Click here to Pre-book this Service now. On the appointed time & date When you need our telephone or Video Interpreting Service, call our customer-care staff to answer the call, she/he will gather the required information from the caller, and facilitate the connection to the interpreter immediately. For Immediate Telephone or Video interpreting Service! This Service is only available to Contract clients who will be provided with 'account Code' and who may need to access our interpreter immediately. Call in to the service Input their "account code" into a single-layer using the phone keypad Be connected to our call-centre agent who will already know who the caller is, and will facilitate other data capture relevant to the call (including the required Language). Click here to sign up as a Contract Client. With over 10 years experience, Mzansi Communication is delighted to offer Instant Telephone Interpreting Services in a variety of settings: Hospital Appointments Social Worker Assessments Immigration Interviews GP Appointments Back-to-Work Interviews
Read more...