Basic Computing Training
Introduction to Basic Computing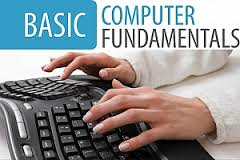 Students will get the most out of this course if their goal is to learn the basics of computing. ,Define the key component of a computer, identify basic Windows interface elements, use a mouse, and open and close applications., Describe the computing process, identify storage devices, check the capacity of a hard disk, navigate in Windows Explorer, and word with folders and files, Search for items on your computer, and use Windows Help and Support, Customize your desktop and Start menu, use gadgets, and use the Control Panel to change system settings, Use Internet Explorer to browse the Internet, use the Address bar, History list, tabs, and RSS feeds, manage, Favorites, clear the browsing history, and discuss the role of social networking sites, Protect a computer from malware, configure Windows Defender and Windows Firewall, clean up and defragment a disk, and lock and log off of the computer.
Contact us for any inquiry or Register on line, and we will email you all the necessary requirements!