Typing Skills Training
Improve your computer typing Skills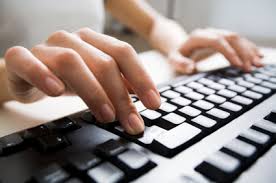 Our Touch Typing Course is a professional typing course that helps you "how to type" in order to increase your typing speed and accuracy. It takes very little time to learn to type, allowing you to develop a skill that will help you for a lifetime! Save yourself hours of time and learn to touch type.
This course is designed to increase your typing speed. You will be introduced to touch typing techniques and be tested to assess your words per minute speed at the end of the course. Learn how to type correctly in just a few hours using all your fingers. You will soon be typing faster than you ever imagined. This course is also accompanied by fun, interactive hands-on exercise.
Contact us for any inquiry or Register on line, and we will email you all the necessary requirements!