Microsoft Excel Training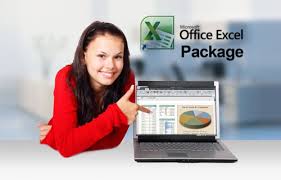 This course is designed for learners who want to learn Microsoft Excel only from beginner to Advanced level! This is a powerful spread sheet program, designed for organising, Formatting and calculating numeric data. It is suitable for working with numeric data for accounting. In today's fast-paced, technical business environment, numbers are everything. Much of our success hinges on how well we can manage the data – statistics, planning, reporting – that we encounter on a daily basis. We learn how we are doing and discover our next course of action by studying numbers. An incredibly powerful tool for doing this is Microsoft Excel.
Microsoft Excel is the standard spreadsheet application for both the business world and personal use. Our course instructors for Microsoft Excel will teach you basic to advanced features of Excel.
Whether you are new to Excel or an advanced user, our instructor in Excel courses will cover what you need to know to become an Excel power user.
– Contact us for any inquiry or Register on line, and we will email you all the necessary requirements!