Microsoft Office All-In-One Training (FROM BEGINNERS TO ADVANCED LEVEL)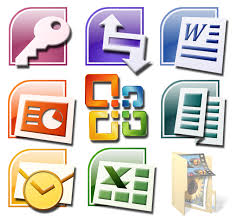 Microsoft- Word, Access, Excel, PowerPoint, Outlook, Basic Computing, & Typing skills
This course is designed for Learners who want to learn Microsoft All-In-One course from Beginner to Advanced Level learning the Microsoft applications and general computer usage. This course will teach you the essential skills on Windows and Microsoft Office to ensure that you can successfully operate these applications on a daily basis.
We have made learning easy – and quickly teaching you the essentials of working with Windows 7. Step by step, you set the pace – building and practicing the skills you need to work with Windows 7 together with Microsoft Office Package including Microsoft Word, Excel, PowerPoint, and Outlook, an all-in-one combined course that entails all necessary information one needs to know to work with Windows.
This Course combo is a series of courses that will take you from beginner to expert level. You will be introduced to torch typing techniques and be tested to assess your words per minute speed at the end of the course, you will learn how to type correctly in just a few hours using all your fingers, you will soon be trying faster than you ever imagined.
Contact us for any inquiry or Register on line, and we will email you all the necessary requirements!