Microsoft Visio Training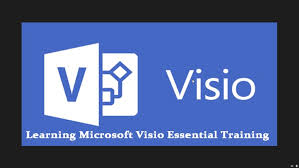 This Course is for learners who want to learn Microsoft Visio only from beginner to advanced level. Microsoft Visio is an advanced diagramming tool used to create everything from business flow charts to computer network diagrams. Learning how to use Visio at our computer training school will help you to simplify complexity with dynamic data-driven visuals.
Whether you are new to Visio or an advanced user looking for tips and tricks, our Visio courses and instructors are here to help, and can teach you all you need to know to become a power Visio user.
– Contact us for any inquiry or Register on line, and we will email you all the necessary requirements!